3D Brows and Wellness LLC – Root Cause
3D Brows and Wellness LLC was created with one purpose – to help people.
Shannon L. Alder once said, "Never give up on someone with mental illness. When 'I' is replaced with 'we,' illness becomes wellness." This was the inspiration behind the company name, combining physical, emotional, and mental well-being of all clients under one roof.
Owner Jill Ullmer has dealt with a mental health disorder called Trichotillomania, a Body Focused Repetitive Behavior (BFRB), for over 25 years which causes her to pull out her eyebrows and eyelashes; therefore, she knows first-hand how something as simple as a good set of eyebrows can be a boost in confidence. Another common BFRB, Dermotillomania – causes sufferers to pick their skin, often times causing scarring.
3D Brows and Wellness LLC helps individuals with thin or non-existing eyebrows as well as challenging skin conditions by offering 3D eyebrows, Collagen Induction Therapy and clean makeup services. All of these services stay true to the reason for the business – her disorder and desire to help others feel the confidence she lacked and kept hidden for so long.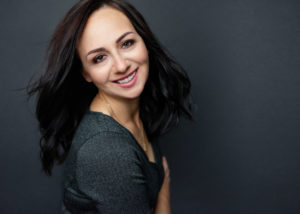 Once Jill started sharing her story and advocating for BFRBs, she quickly realized how wellness initiatives of the mind, body and soul must be a team effort for better personal strength and recovery.
At 3D Brows and Wellness LLC, you will always find comfort with your story – your why for wanting service. This is more than just eyebrows. It is a team approach to better overall wellness for all clients.