Paramedical Camouflage Makeup is a very natural look used to conceal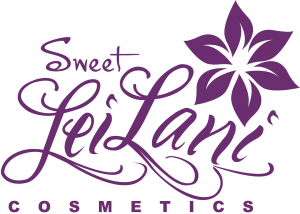 challenging skin conditions using Sweet LeiLani Skin Care Cover Foundation.
This service is a trained and certified role to help clients achieve the best results when needing to camouflage their skin due to severe post-surgical bruising, radiation burns, acne, scarring (including acne scars), birthmarks, rosacea, burns and tattoos.
Due to its pure ingredient list, Sweet LeiLani Skin Care Cover Foundation can be used on adults, teenagers and children. For those who suffer from challenging skin conditions, lightweight, anti-inflammatory and calming properties are essential. The Skin Care Cover Foundation is recognized by medical professionals, as well as the World Burn Congress.
The Paramedical Camouflage Specialist cleans your skin to start with a fresh surface. Then, she gently applies the opaque formula. As it sets, it slowly conceals various types of skin conditions with ease and performs like a second layer of skin without a heavy or cakey feel. The specialist may go back over certain areas if needed to achieve an even stronger camouflage for problem areas. Once applied, the foundation is waterproof and sweat proof until it is washed off.
Jill teaches clients how to apply the Skin Care Cover Foundation so they can cover their own skin whenever needed.
The product is available for purchase at 3D Brows and Wellness.
About Sweet LeiLani
Vegan, paraben free, gluten free, cruelty free, fragrance free, petroleum free, mineral oil & lanolin free, Castrol oil free, soy free, no corn byproducts, non-chemical sunscreen, 100% eco-friendly packaging.
Learn more about Sweet LeiLani Products