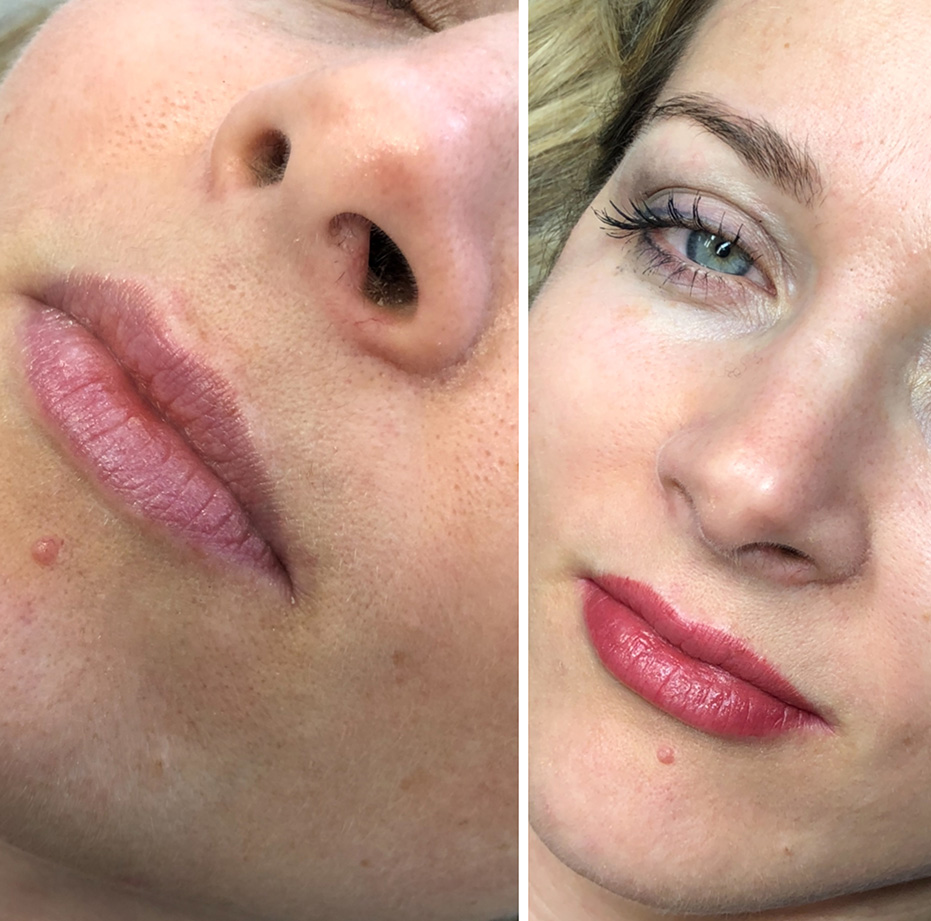 Lip Blushing
$500 Package
Includes 2 Appointments, 8 weeks apart
Lip Blushing is the art of tattooing color into the lips for an everyday look. Lip Blushing can help with imperfections in the lips as well as make them appear more balanced if they are uneven. A perfecting session is required, then every 1-3 years for upkeep is recommended.
$50 non-refundable booking fee due at time of scheduling
$450 due in full at first appointment
Complimentary touch up must be completed 8-12* weeks after initial appointment
*If your complimentary touch up is not completed within 12 weeks, you will be assessed a $50 fee for each additional week.